Facundo Mohrr
Facundo Mohrr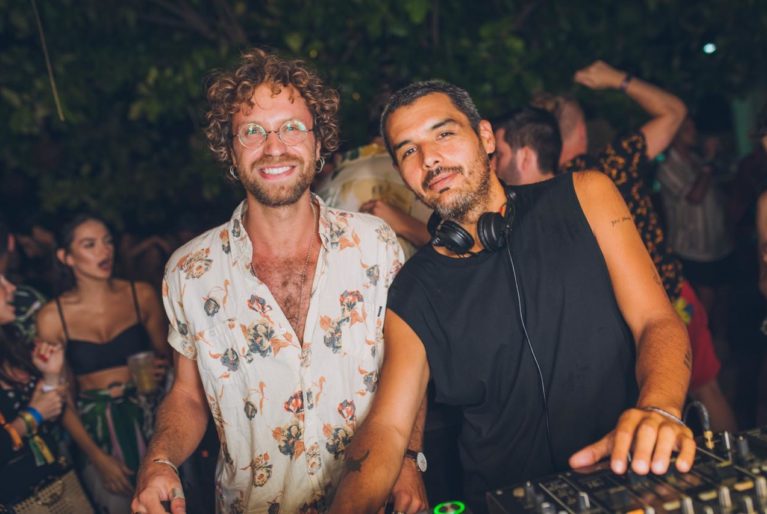 "Facundo has been at every party this summer without actually leaving his home of Buenos Aires. His music sound tracking blissful moments with eyes closed… For his first single release on the label there's a beautiful range of energies and feeling. Each track a gentle giant. On laptop speakers you might not feel the tension or impact these tracks have, time and time again, delivered. Hypnotic. Dreamy. Perfect examples of our sound. Facundo Mohrr's star, no, cloud, is on the rise." – Love, Lee
Based in Buenos Aires, after more than a decade constantly evolving and perfecting his sound, Facundo Mohrr is currently one of the most influential artists within the Latin American scene on an international level.
As he continued to develop his energetic rhythms and deep, melodic sounds, he was soon discovered by All Day I Dream's Lee Burridge. Before his first four-track 'La Espere' EP was even released, his powerfully emotive, rhythmic tracks were being played across the largest dance floors and festivals around the world, already becoming an iconic name throughout All Day I Dream's soundtrack. His release rapidly made it to the top of the charts with his most celebrated track 'November' produced with Valdovinos. Not to be labeled within a certain style or genre, his productions have taken him onto major international labels such as All Day I Dream, Tale & Tone, Kindisch, Get Physical, and Shanti Radio Moscow with support among the world's most renowned artists such as, Lee Burridge, Guy Gerber, Hernan Cattaneo, John Digweed, and Sasha.
With his quick rise to fame, Facundo's newly found career has taken him out of Argentina where he is seen playing at the best festivals and most iconic clubs between North America, Mexico, Russia, London, Romania, Spain, Greece, Tunisia, Panama, Brazil, Chile and the Dominican Republic.