Double Touch
Double Touch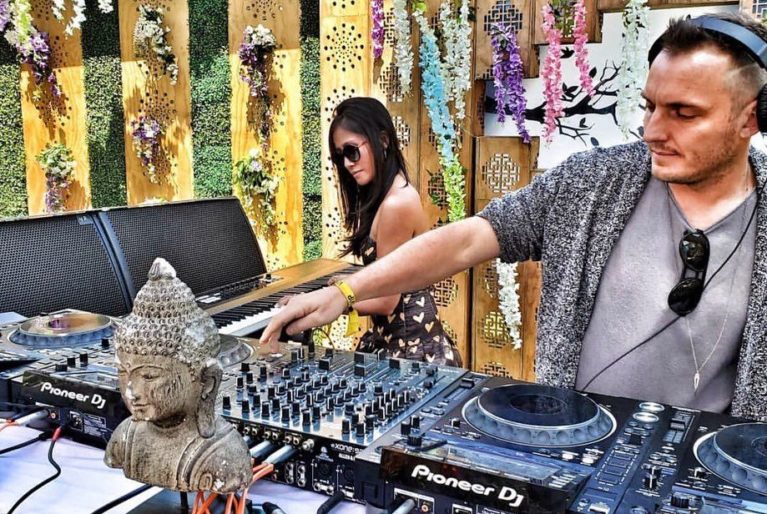 Sydney and Los Angeles based Classical Pianist/Composer Van-Anh Nguyen and DJ/Drummer/Producer Mark Olsen blend their two worlds together to form a unique dreamy mix of acoustic and electronic sounds. Ranging from ambient soundscapes to Melodic House, Double Touch weave their musicianship, virtuosity and contagious energy deep into their live creations.
Double Touch are official All Day I Dream artists with multiple releases and performances at the All Day I Dream events around the world. Their shows are a unique blend of a traditional DJ set and live performances, adding in live keys and drums, improvising new directions into their music during their live sets. The synergy and connection between the two is contagious from the stage.
After Lee Burridge played 3 Double Touch songs in his MIXLAB NYC set, Double Touch emerged onto the scene in 2019 with their debut EP on All Day I Dream – "Adagio" which took out the No.1 releases spot on Beatport (Electronica/Downtempo) as well as appeared in the Top 100's in other genres. Since then, they have released everything from downtempo music on Buddha Bar, through to their club style on TrybesOf. Their Greatest Day EP (Sept, 2020) hit #1 in both Beatport Organic House releases and singles charts. Their debut single "Broken Paradise was also featured on a Ministry of Sound compilation CD.
Double Touch have performed their DJ set with live instrumentation globally with highlights including Return to Rio Festival 2019 (Australia), Cercle (Omnia, Indonesia), Golden Gate Park (San Francisco, USA), Cloud 9 (Fiji), Glow Rooftop (Vietnam) Omnia Bali (Indonesia), and their Summer monthly residency at Café del Mar (Sydney).
With radio plays on Pete Tong's Essential Mix BBC Radio 1 (UK), rotations on SiriusXM (USA) and support from artists such as Lee Burridge, Black Coffee, Sebastien Leger, RUFUS, Above & Beyond, Fatboy Slim, Facundo Mohrr, Roy Rosenfeld, Guy Mantzur, and Nora En Pure, Double Touch has quickly become a household name in the Organic House/Downtempo genre.
Double Touch have curated in-flight entertainment mixes for British Airways & Emirates and has worked with luxury brands such as Porsche & Barons de Rothschild.